Discover The World Of Printable Art Prints
Welcome to the fascinating world of PJ3DArtist's printable decorative prints. Our collection offers a wide range of designs and styles that will transform any space into a unique and personalized environment. Each sheet is a work of art created and selected by our team at PJ3DArtist, designed to offer you the best in design and quality. Whether you're looking for a touch of elegance for your living room, a bit of color for your office, or a unique design for your bedroom, we have the perfect sheet for you.
Why Choose Our Printable Decorative Prints?
Our printable decorative sheets are more than just images on paper. They are a form of expression, a way to bring your spaces to life and reflect your personality. Each sheet has been created and selected for its unique design, high quality, and ability to transform any space into a place full of style and personality.
A Wide Variety of Designs at Your Disposal
In our online store, you will find a wide variety of printable decorative sheets. From abstract designs to natural landscapes, through portraits and modern art, we have something for all tastes. And the best part is that you can print your sheets at home, which allows you to personalize your decoration to the maximum.
High-Quality Printable Decorative Art Prints
All our printable decorative art prints are of high quality. We carefully create and select each design to ensure that it meets our high quality standards. In addition, all our printables are available in various sizes, so you can choose the one that best suits your space.
Buy Your Printable Decorative Art Prints Online
Buying your printable decorative sheets online has never been easier. Just choose your favorite designs, add them to your cart and make your purchase. In a few minutes, you will have your art prints ready to print and decorate your space.
Transform Your Space with Our Printable Decorative Sheets
Don't wait any longer to give your spaces a touch of elegance and personality. Discover our selection of printable decorative downloadable art prints and transform your home, your office, or any other space with high-quality art. We look forward to seeing you in our online store!
How To Print And Care For Your Decorative Prints
To ensure that your printable decorative art prints look their best and last a long time, we recommend following these tips:
Use high-quality paper: Photographic quality paper or cardstock paper are excellent options for printing your decorative prints.
Protect your prints: Frame your sheets to protect them from dust and sunlight.
Care for your prints: Avoid placing your prints in high traffic areas or where they can be damaged by water or humidity.
Where To Use Them After Printing
You can place our printable decorative art anywhere in your home or business. Here are some ideas: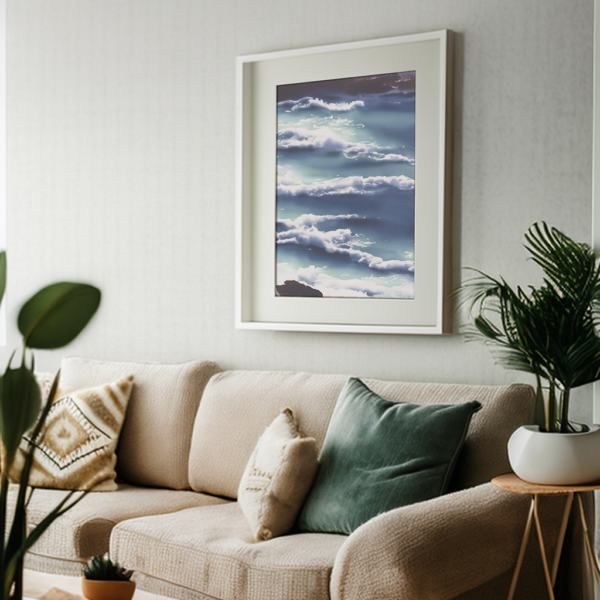 Living Room
The living room is perfect for showcasing your decorative sheets.
If you prefer to buy already printed and framed art, we recommend our section of paintings, prints and posters.
Bedroom
Create a relaxing or romantic atmosphere with calm designs.
Kitchen
Choose food-related designs for a fun touch.
Offices And Businesses
Inspire creativity in your team with our printable decorative sheets.
If you prefer to buy already printed and framed art, we recommend our section of canvases, sheets, and posters.
Explore Our Printable Decorative Prints
If you like the modern style, you will love our collection.
For something more vibrant, our colorful printable wall art prints are the perfect choice.
Personalize your art prints with your own text in our personalized section.
Unique Designs Ready to Print
At PJ3D Artist, we offer unique designs that you won't find anywhere else. Each printable decorative printsis the result of hours of creative work, ensuring originality and appeal.
Satisfied Customers
We strive to offer high-quality products and exceptional customer service. We are proud of the positive feedback and we are committed to continuing to offer art that delight and inspire.
The Most Desired Digital Art Prints For Printing
Discover our most popular sheets and add a touch of style to your space. Discover more.
Immerse Yourself In Our New Arrivals
Bring the beauty of our latest additions to your space. Explore Printable Wall Art Prints in high resolution that showcase botanical wonders, serene landscapes, and hypnotic ocean waves. Purchase and instantly download your favorites.
Why Choose Our Digital Art Prints
HIGH-RESOLUTION WONDER
Our printable decorative prints are high resolution, which means each print is clear, sharp, and full of vibrant color.
INSTANT ART AT YOUR FINGERTIPS
With our printable decorative prints, art is at your fingertips. Simply choose your design, download, and print.
Versatility
Use our printables anywhere and change your decoration as you wish.
Your Living Space Transformed
Imagine our Wall Art Prints gracing the walls of your living room or bedroom, bringing life and dynamism. Discover more
If you are looking for frames for these prints, we invite you to visit our online frames store.
If you still haven't decided what type of decorative piece you need, we invite you to explore our home and garden art and decoration store, where you can easily choose between different types.
Connect With Us
If you have any questions, comments, or just want to share how you've used our printable decorative prints, we'd love to hear from you.